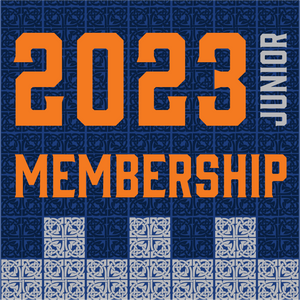 The Briogáid Junior Membership, designed especially for our friends under the age of 16 includes the 2023 membership scarf and other sundries.

Jr. membership is $15 plus shipping.

**PLEASE ADD PARENT/GUARDIAN NAME AND NAME/AGE OF JR MEMBER TO THE "NOTES" SECTION OF THE CART. Parent/guardian must be a member to purchase. Junior memberships will be shipped to the parent/guardian address.**
All members will be charged shipping costs. And, all memberships will be shipped unless other special arrangements have been made, such as potential Austin, TX pick-ups. All Membership packages are active for the calendar year for which they are purchased (January 1 - December 31).
*************************************************
All members are held to The Briogáid Honor Code which requires annual confirmation of understanding of all members, free and paid. As such, you are asked to acknowledge that you have read The Briogáid Honor Code before submitting your membership application.
Click here to read the The Briogáid Honor Code!